The number of people cycling throughout the whole of London has been significant affected by the COVID-19 pandemic. The Department for Transport's Road Traffic Statistics estimate a 38% increase in cycling in London in 2020, relative to the average for 2017-2019. Other estimates include:
a 35% increase in London from 2019 to 2020 among Strava users;
a 7% increase in Inner London and a 22% increase in Outer London from 2019 to 2020 as measured by the company Eco-Counter.
In Lambeth, monitoring the amount of people walking, scooting, wheeling or cycling is an important part of understanding how effective LTN's are in encouraging people to switch to cleaner modes of transport. In general, cycling levels were up in most places throughout the LTN, although it is acknowledged that high % increases generally corresponded to low nominal increases in flows:
Cycle volumes on internal streets have increased by +54% and by +57% on external streets.
Palace Road ( +149% or 160 daily cycle s), Mount Nod Road ( +230% or 160 daily cycles ) and Hillside Road ( +137% or 120 daily cycles ) were the only locations of note within the LTN with regards to cycling levels.
Cycling levels on Leigham Court Road remained higher despite the increase in vehicles at this location ( +141% or 250 daily cycles ).
Read the SYSTRA Stage 2 Monitoring on Cycle Counts.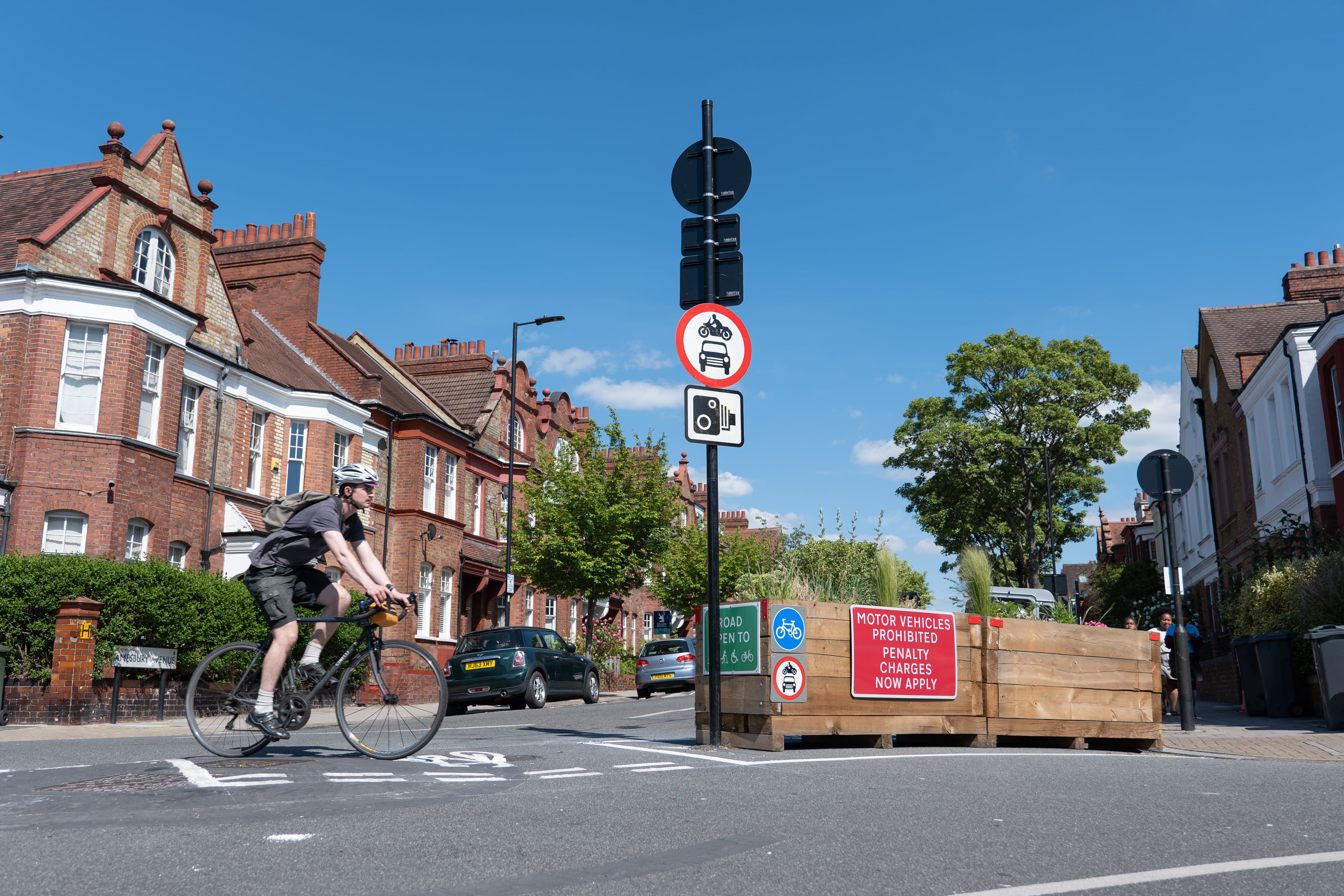 Since the start of the stage 2 feedback collection period in January 2021, we have received 94 emails relating to walking and cycling.
Benefits noted:
Improved safety for individuals with specific characteristics i.e. older people
More space for people to walk or cycle, and safer, quieter streets
Stakeholders mentioned using cars less frequently and cycling instead
Cycling to school has become a more attractive option and feels safer
Daily walk to school is safer
Concerns noted:
Concerns around safety whilst cycling i.e. on busy boundary roads
Concerns around safety whilst walking due to a perceived increase in pollution
The topography of the LTN not lending itself to cycling was mentioned by respondents