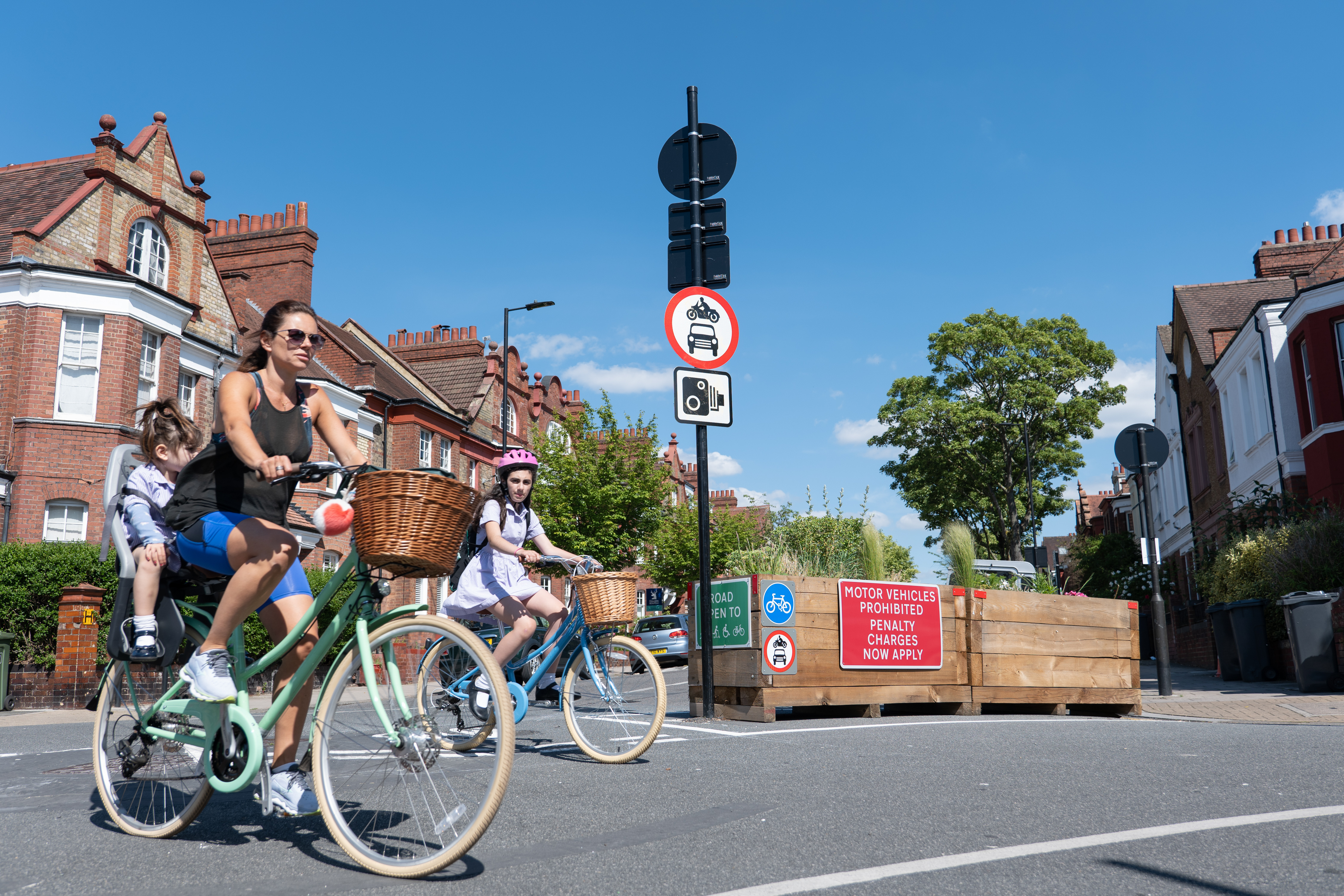 Read: Streatham Hill Decision Report
Streatham Hill LTN has followed Lambeth's LTN monitoring strategy and gone through two stages of monitoring and a public consultation. We know changes to roads take time to settle in, so we need to monitor in stages to see how travel behaviour changes over time.
The monitoring considered traffic counts, air quality, public transport and emergency service journey times and community feedback. The stages are outlined below:
Temporary Traffic Order
Experimental Traffic Order
Objection Period (6 months)
Stage 2 Monitoring
Consultation (5 weeks)
The primary objective of the scheme was to achieve a reduction in traffic considering both roads within and the boundaries of the area.
The results of the monitoring are outlined here:
Monitoring Summary:
Motor vehicle traffic fell by 54% inside the LTN and increased by 13% on boundary roads. Overall the decrease was 5% when including boundary roads.
Across all streets, the volume of HGVs has decreased by 22% and the volume of LGVs has decreased by 14%.
Cycling rates increased by 54% on internal streets and by 57% on boundary roads.
Consultation:
Lambeth Council launched a consultation for the Streatham Hill LTN on November 15th 2021 for a period of 5 weeks, until December 19th 2021.
Read the full Streatham Hill Consultation Report here.