Be part of the Big Shift to greener and healthier travel around Lambeth. Get an affordable bike, make free e-cargo bike trips from The Mud Room or Hive, or create a community parklet on your road.
Our #LambethBigShift active travel programme brings together several initiatives to help residents, businesses and schools choose cleaner and healthier ways of getting around the borough - such as walking, cycling and wheeling.
Find out more below or on our websiteabout how you can get involved in the Big Shift today and check back here for more information about up-and-coming projects.
Big Shift Community Fund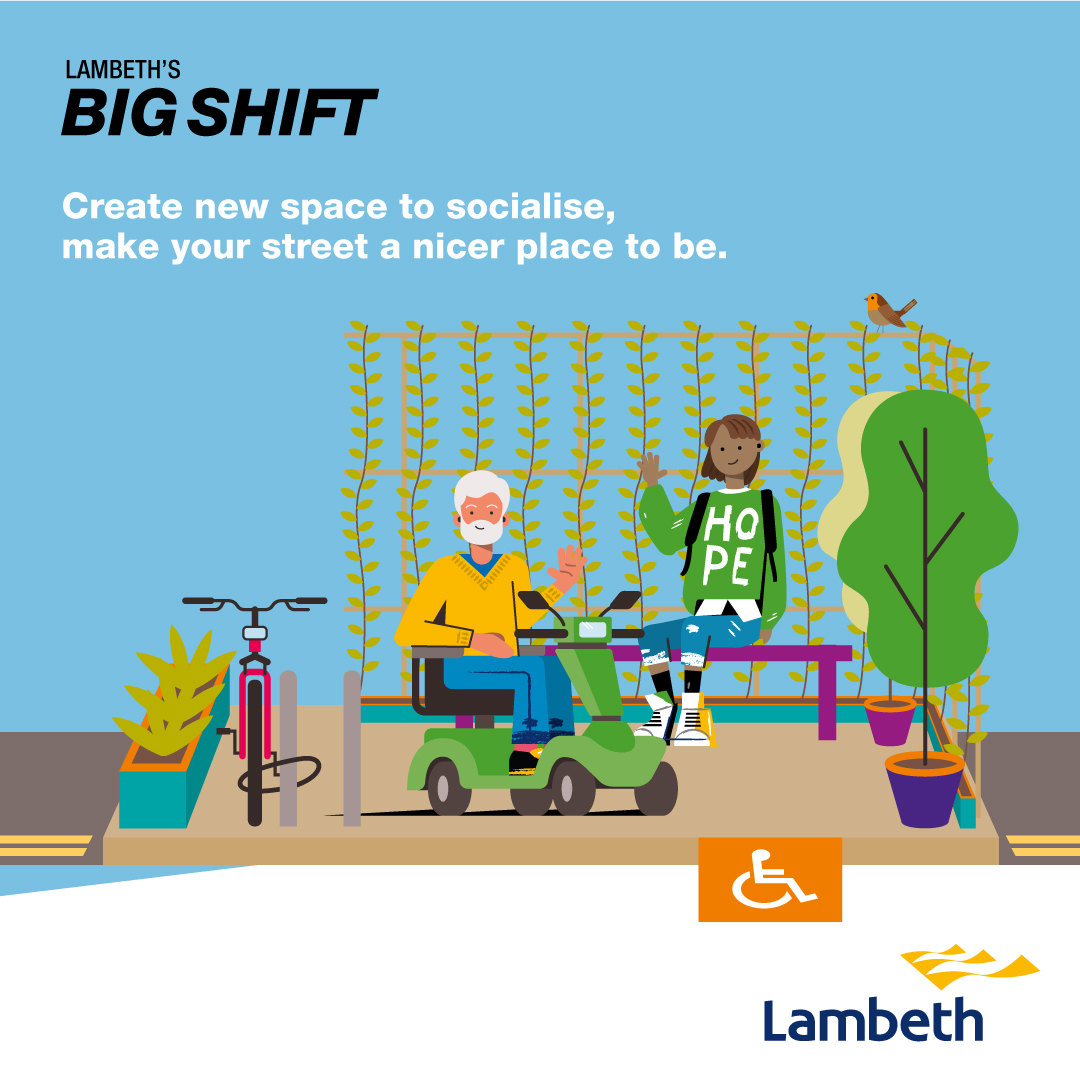 Would you and neighbours like a space on your road to meet, play or boost greening? Applications are now open for residents to apply for the Community Parklet Scheme through the Big Shift Programme.
A parklet is an old parking space that has been transformed into something for people to enjoy. They are great for bringing communities together and providing some much-needed local green space.
In line with Lambeth's Kerbside Strategy and Climate Action Plan, parklets open the kerbside to create places for people to rest, play and garden. The parklets will typically be installed on residential streets, although installation on high streets could take place where they are not for business purposes.
Lambeth's Big Shift Community Fund will fund 25 parklets (one in each borough ward) which will be created and maintained by residents in partnership with the Council.
This first phase of the Big Shift Community Fund Parklets programme will deliver 12 parklets.
Find out more and apply here.
Showcase your creativity on your streets and get the chance to win £750 today!
Help us transform 10 locations across the borough by submitting your idea here.
The 'Your Streets Your Way' deadline has been now extended until 5 May 2023. 'Your Streets Your Way' is a Lambeth Council project which aims to transform 10 locations across the borough through local people's ideas.
Check out last year's winners: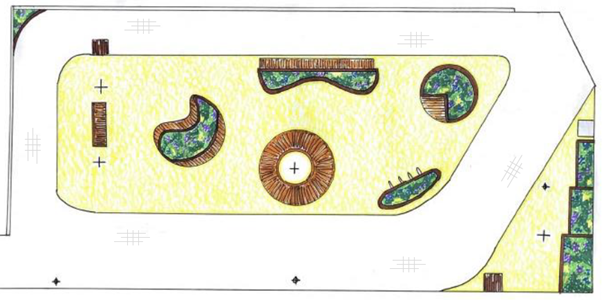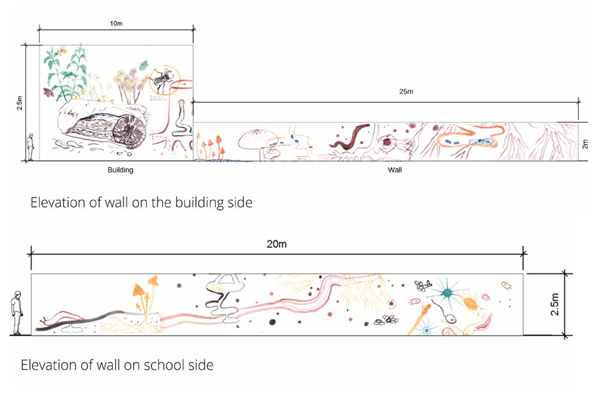 This year's streets selected are:
Loughborough Junction

Matrimony Place (Larkhall Rise)

Bromfelde Walk (Larkhall Rise)

Russell's Footpath (Streatham Wells)

Leithcote Path (Streatham Wells)

Telegraph Passage (Brixton Hill)

Chestnut Road (West Dulwich)

Coldharbour Lane (Angell Town)

Angell Road (Angell Town)

St Martin's pedestrian passage (Stockwell)
Various of the locations have been chosen based on feedback from the LTN or Healthy Route consultations with local people.
OurBike
Free e-cargo bike confidence lessons for residents in Streatham Hill - limited spaces! Get one to one training on how to use your local OurBike located outside The Mud Room, an e-cargo bike for all occasions – taking the children out, shopping or moving heavier items.
Rent an e-cargo bike for free!
Download the OurBike app on the Google Play storeor on the App Store.
Lambeth Council is giving all Lambeth residents and businesses free OurBike minutes for the rest of April and all of May. This is in addition to the council subsidising the hourly rate to keep it at £3 per / hour.
How it works:
Any Lambeth resident who registers in April or May will have 300 minutes of free use per month added to their account

Any Lambeth business who registers in April or May will have 600 minutes of free use per month added to their account

If you're an existing member there is nothing for you to do. The free minutes have already been added to your account

To check on your free minutes go to your 'Profile' in the app and it will show you what is available
This offer will only apply to the months of April and May.
Locations:
Railton Road – Perks and White

Railton Road – Koala Coffee

Tulse Hill – F Mondays

Oval – The Hound Hut

Streatham Hill – Hive

Streatham Hill – The Mud Room

Ferndale – Papas Park Café
Cycle Hangars
Lambeth Council are rolling out our next phase of cycle hangars onto your local streets. The 48 hangers will be installed from March – May 2023. This is just the beginning. We are working towards our commitment of 5000 more spaces by 2026.
To suggest a location for a cycle hangar or if you are interested in space in an existing hangar find out more here.
Lambeth Bus Days
Lambeth Council is supporting students with special educational needs or a disability (SEND) to use active travel and rely less on private transport to help improve their independence and confidence.
The council runs a monthly Bus Day where children and young people with special educational needs are assisted to use the London bus network. The sessions take place on a moving red London double-decker bus and feature scenarios covering personal and road safety. Pupils meet the driver and ticket inspectors and have the chance to practise coping with issues like what to do if they get lost, witness a crime or get into trouble.
Community Influencers
We have a team of brilliant, friendly volunteers who are passionate about getting more people to try cycling as a green and healthy way to travel around Lambeth.
They're all Lambeth residents, so they know the borough well.
Many of our volunteers didn't cycle at first. They wanted to, but they didn't have a bike, didn't feel confident out on the road or hadn't even thought about it until we introduced the Community Influencer Programme.
This spring, you'll be able to meet the Community Influencers at events across the borough. Watch this space for further details soon!
Lambeth Climate News
We send a monthly climate change, clean transport and sustainability newsletter, which includes the latest on the Big Shift, as well as lots of other news and opportunities.